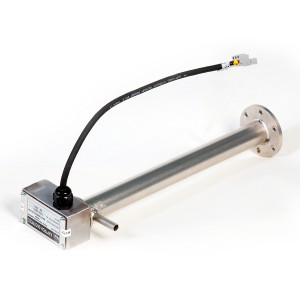 Water level control unit is designed for measurement of liquid medium in a closed container.

The unit has a frequency output, with frequency which varies depending on the level of the liquid filling full unit body.

A distinctive feature of the water level control unit is galvanic isolation from supply mains.
Technical characteristics:
24V supply voltage;
depending on the filling of the tank output signal frequency ranges from 40 Hz to 400 Hz;
output is schematically carried out as a stage with an open-collector.
Consumers:
JSC "Kryukov Railway Car Building Works"